Two Boots Pizza Restaurant - W 11th Street in New York City
The day after I went to Artichoke's in NYC, I happened to be going back to see Modern Life is War at the Bowery Ballroom with Calzone Vinnie from Long Island. Just like Artichoke's, I've known about Two Boots for a long time, but never ended up going there. Once again, we walked right by one of their eight locations in the city and decided to stop in.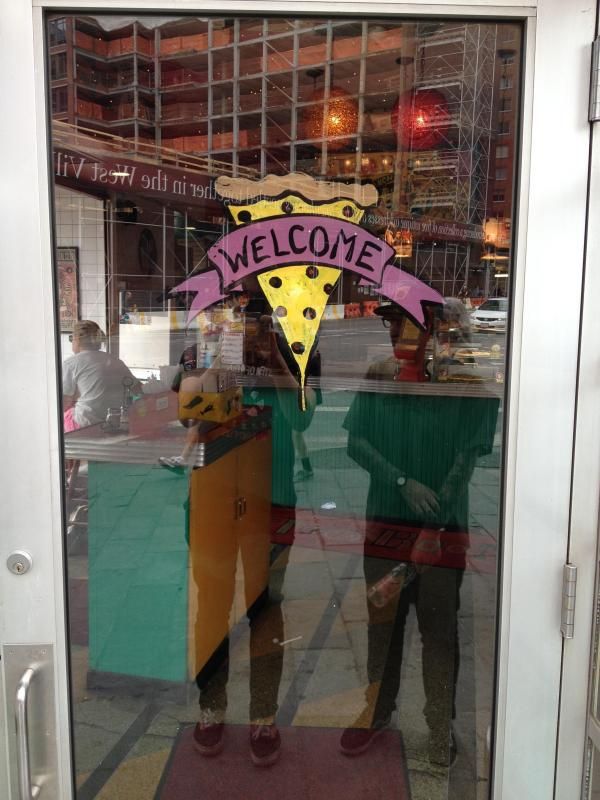 First off, I gotta say, I was really impressed by Two Boots' options. Practically every slice had some kind of crazy, unique topping that I hadn't heard of before. There are too many to list, but they conveniently have a list on their website if you're curious. Being such a huge Seinfeld fan, I went for the Newman. While Vinnie may also be a big Seinfeld fan, he is vegan so his options were severely limited in comparison to 2, so he got a V for Vegan slice.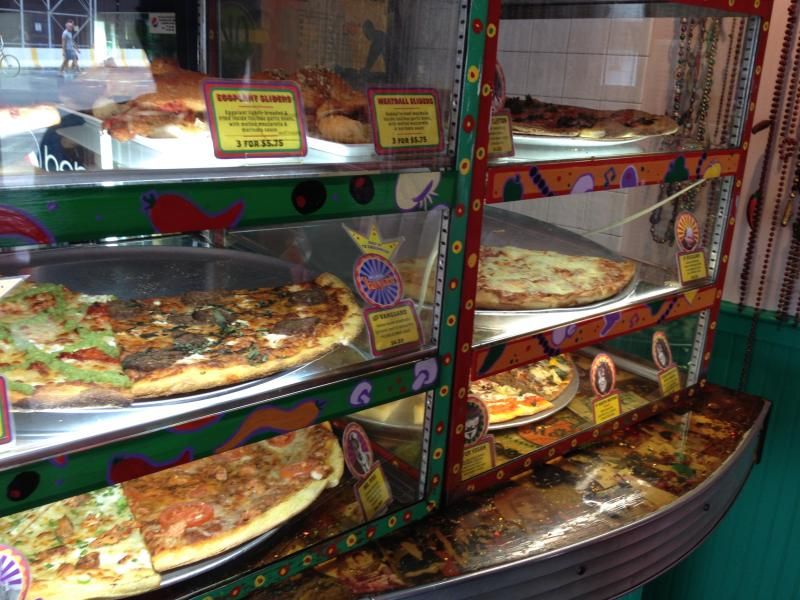 The Newman was a white slice topped with sopressata and sweet Italian sausage, two toppings I don't think I've ever had on a slice of pizza. It's kind of hard to explain what it tasted like, but it was really good. The meat had that great flavor that cured meat has and it made every bite burst with flavor. The sopressata is what really made it for me personally as it just had an incredible taste to it that really stuck out in a great way. Consistency-wise, I would compare this slice to putting scrambled/fried eggs on a pizza. This might sound really weird and unappetizing, but it was really cool and kept the slice interesting. I did not get sick of it at all. The crust was also excellent. It was crisp and firm but also very soft and was covered in bread crumbs. Overall a top notch slice of pizza.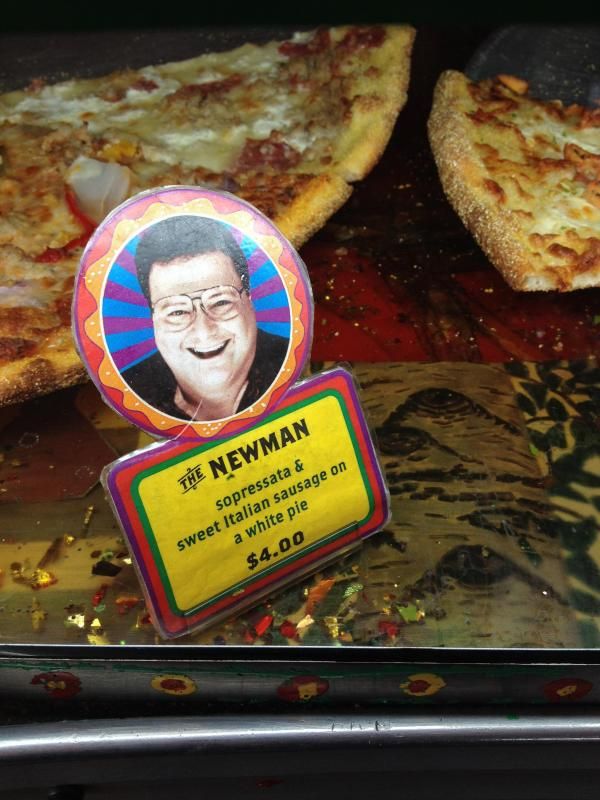 The V for Vegan on the other hand featured daiya cheese, artichokes, shitakes, red onions, and both basil and red pepper pesto on top. While vegan pizza isn't really my thing, I could tell it was a great choice for someone who is into it. I asked Vinnie for some feedback on his slice but he's a dope and all he could give me was that it was "solid". I tried a bite myself and feel like it would be great for sure, but it wasn't really my style. Definitely recommended for all our vegan and vegetarian pizza fanatics out there though!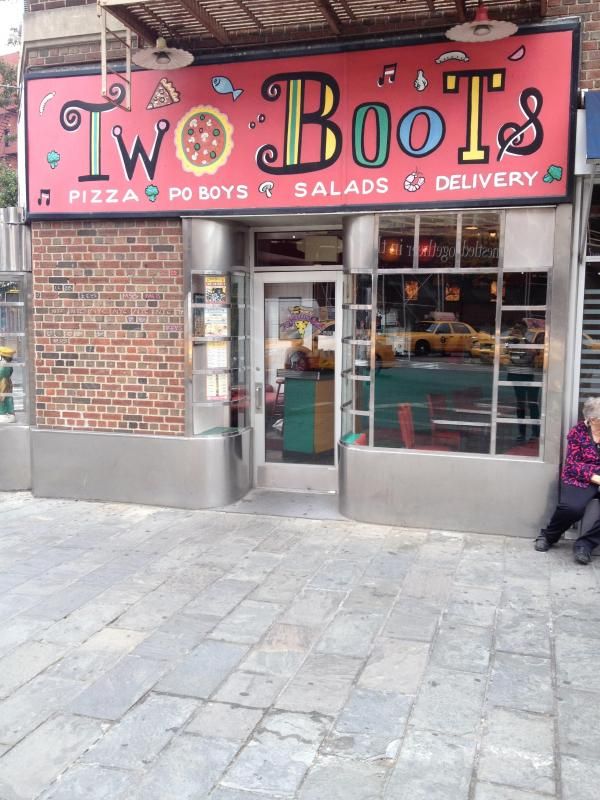 I was really impressed by Two Boots. The pizza was excellent and they had an outstanding, unique variety. Definitely a little pricey at $4 a slice, but I am still looking forward to my next trip there. I noticed online that they have other locations around the country including Jersey City, Los Angeles, Baltimore, Nashville, Bridgeport, and the Hudson Valley. If anyone has been to any of these please comment and share your thoughts on if their pizza matches up! Highly recommended, definitely the best Manhattan pizzeria I have experience so far. Plus they are open 'til at least midnight every day of the week so how can you go wrong?
-Tom